Glance at CFEB
College of Food Engineering and Biotechnology (CFEB) has been evolved from food engineering department, Tianjin Institute of Light Industry, founded in 1958. It had two programs of food engineering and fermentation engineering. As early founded food education programs, they provided a large percentage of food oriented graduates before 1980s, especially in the North of China.
Food engineering department was renamed as CFEB in 2001 with the restructure of Tianjin Institute of Light Industry as Tianjin University of Science and Technology (TUST). CFEB has made remarkable progress in many aspects such as discipline construction, talent cultivation, teaching, research and establishment through continuous construction of three five-year plans.
CFEB offers five undergraduate programs to nearly 500 student enrolments each year, including Food Science and Technology, Food Quality and Safety, Dairy Engineering, Grain Oil Engineering, and Biotechnology.
CFEB offers seven programs for postgraduate training, involving Food Science, Food Nutrition and Safety, Biotechnology, Sugar Engineering, Processing and Storage Engineering of Agro Products, Engineering of Grain, Oil and Vegetable Protein, Processing and Storage Engineering of Aquatic Products. Each year, CFEB has enrolled more than 200 master students and 20 PhD candidates. "Food Science" Discipline has been invested for the key construction project of Tianjin "Priority among Priorities".
CFEB has several key laboratories and the centers for teaching and research, which are key Laboratory of Food Nutrition and Security of Ministry of Education, Research Center of Food Biotechnology Engineering of Ministry of Education, National Teaching Experiment Demonstration Center of Food Science. These laboratories and centers function well and meet the requirement of teaching, research and external service.
In past 10 years, CFEB research has been funded largely by a number of national projects and built up a strong statute in food safety and food engineering. CFEB has received three National Scientific and Technological Progress Second Prizes and two National Teaching Achievement Second Awards. Moreover, CFEB has contributed more than 400 peer-reviewed publications in international journals and 150 patents been authorized.
CFEB will hard work in the aspect of talent cultivation, research, social services and cultural heritage towards her target of a research/teaching distinctive college, first-class in China and well-regarded internationally.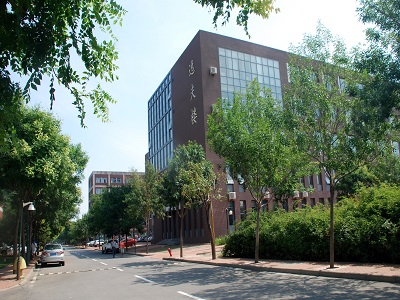 CFEB Yifu Building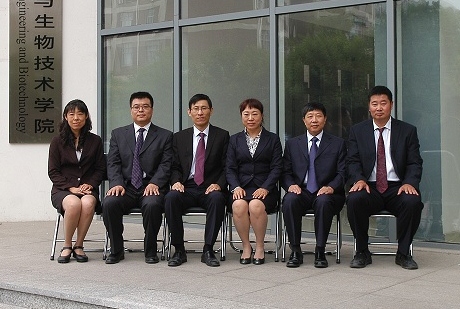 CFEB leadership

CFEB Organizations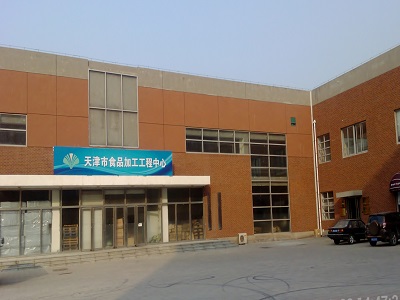 Tianjin Center of Food Processing Engineering
TEDA Campus:No.29,13th.Avenue,Tianjin Economic and Technological Development Area(TEDA),Tianjin,China 300457